Galerie ZeitZone, Adalbertstr. 79, 10997 Berlin. Geöffnet Do Fr Sa ab 19.00
Unsere Räume können für private Veranstaltungen gemietet werden.
(mehr...)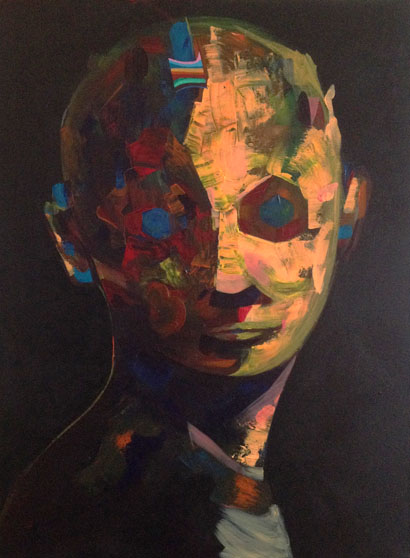 Ausstellung
20. - 28. Juli 2018


Tercera Luna: "The Others"


Rene Aguirre Vargas
Pavel Fernandez
Danny Figueroa
Armando Chavez G
Laura Medellin Depawlak
Claudio Muñoz Fuentes
Daniel Orlando
Carolina Sanabria
Arturo Tlapale
Luis Uribe

Natives of Latin America, 10 plastic producers congregate in a single exhibition, conserving their stylistic peculiarities, filiation to different movements, currents, tendencies and systems of artistic production, gathered around the theme of otherness, communication and globalization. From this congregation of producers and cultural products, plural in its peculiarities, we note the affirmation of individual identity referred to the regional, in any case a globalization of affirming diversities. the diverity as enveloping. Not the inivocidad of the mundialization, but the multiversal uniqueness like constant of the evolution and reaffirmation identity. The infinite modification without the extermination of the origin.